Thank you for your interest in how Digitech Systems enables effective remote work!
Enable easy, fast and secure work from home or while traveling.
Benefit from a product lineup that includes digitization, cloud-based services and process automation – three technologies essential for effective remote work.
Prioritize data security.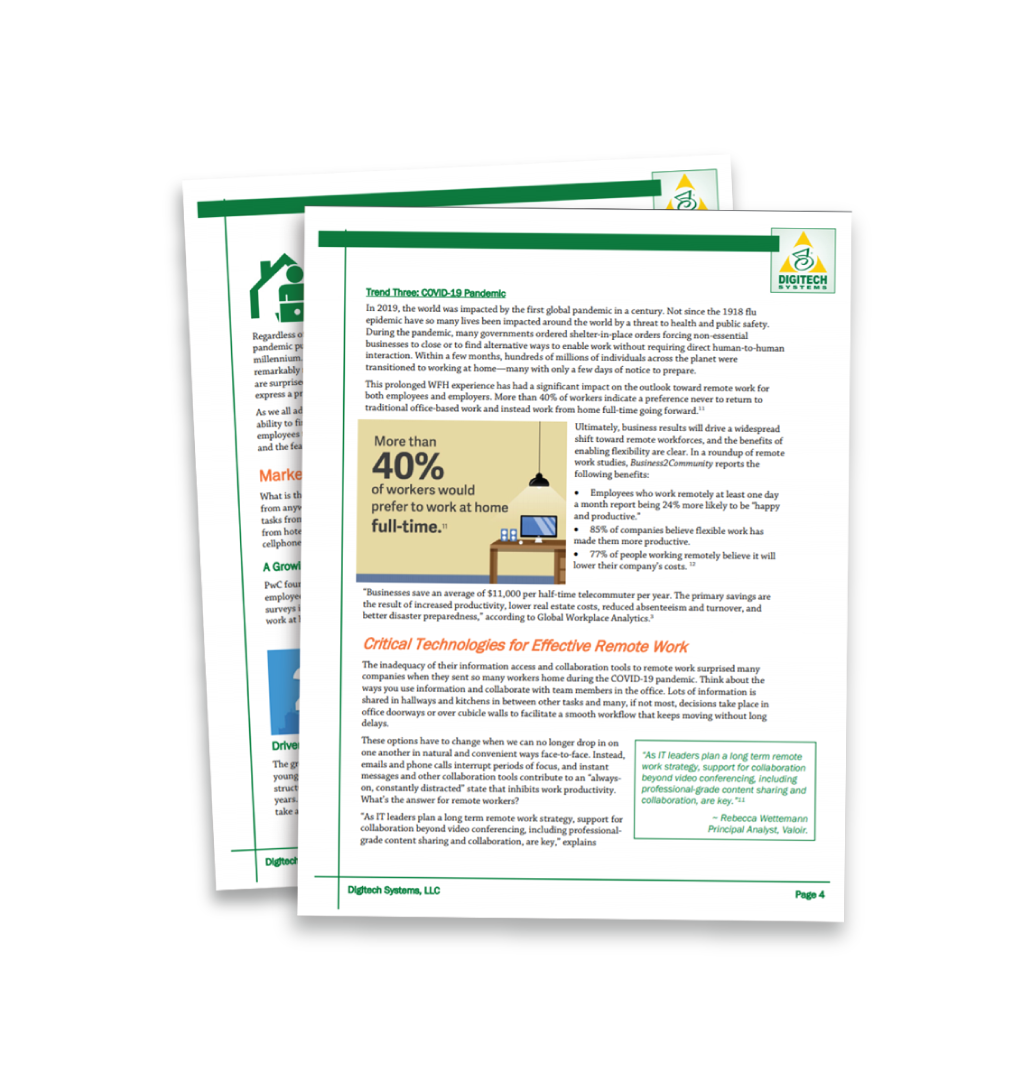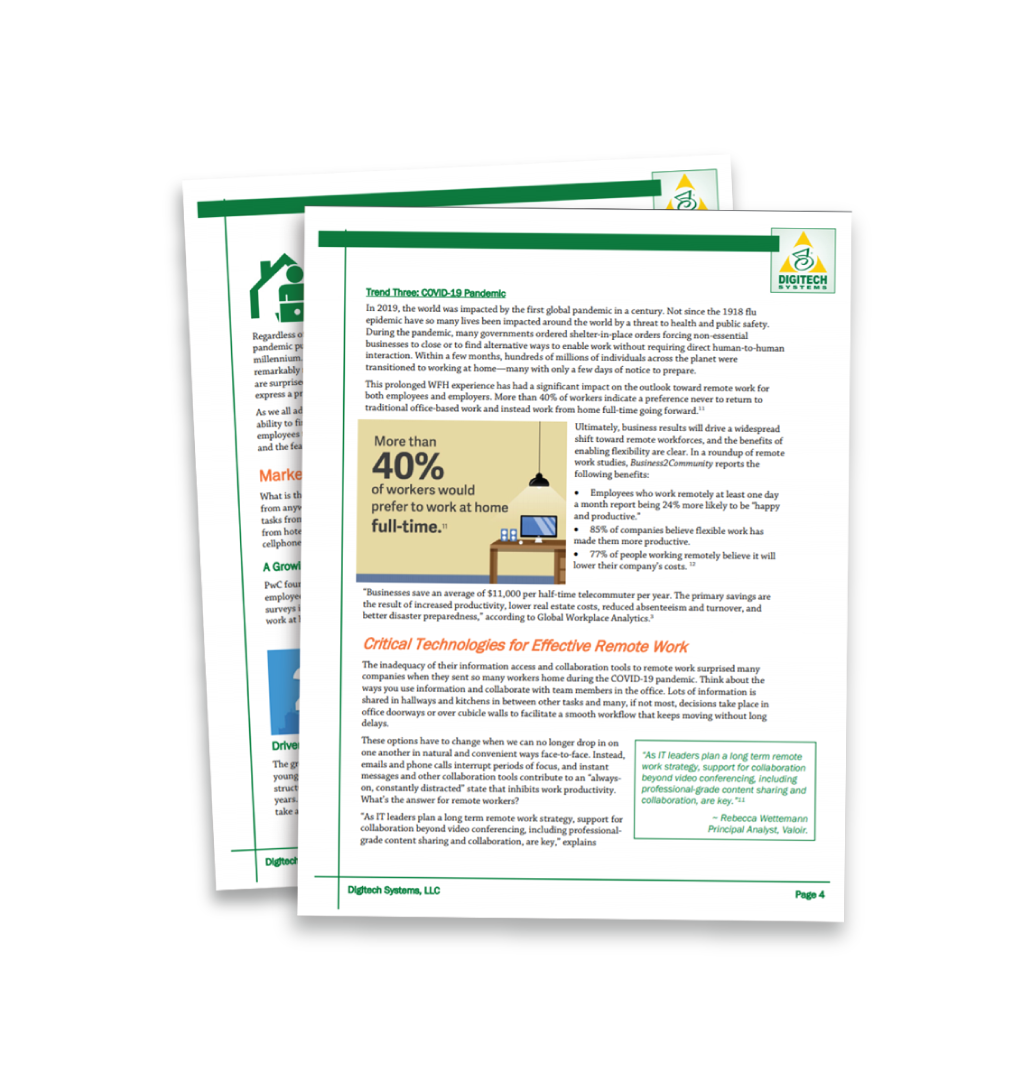 Learn more about us:
Enjoy your FREE copy of our Remote Work Whitepaper to learn the latest in trends and technology! To download, please fill out the request form and click on the "Download Whitepaper" button at the bottom of the form.